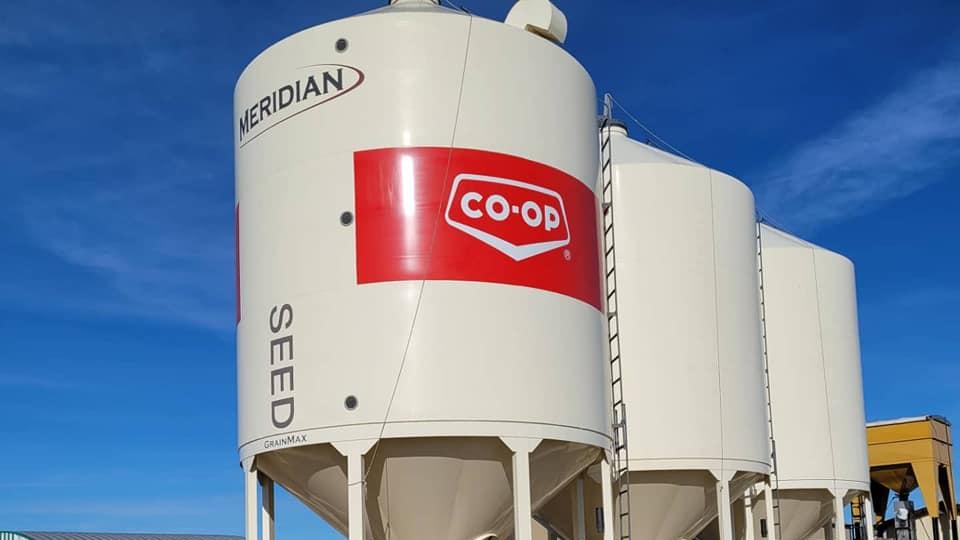 Homestead Co-op Agro
December 17, 2020
From day-to-day tasks to major farm jobs, our Homestead Co-op Ag Team at our Austin Ag site can provide you with a variety of services and products in Austin, Portage la Prairie, MacGregor, Treherne, Oakville, Carman and everywhere in between.
Crop Supplies

Whether it's seed, fertilizer, crop protection or beyond, we provide the products you need to maximize your crop yield.
Dry fertilizer custom blending
Direct to farm fertilizer
Full line of canola, forage, corn & soybean seed
Crop protection products
Custom application (including aerial)

Bins & Farm Equipment

We have a large selection of grain storage & handling equipment and livestock handling equipment.
Agronomy Services

Why settle for a good crop year when you can have a great one? Our agronomy services team can provide the advice you need to take your crop to the next level. Some of the products and services we offer include:
Crop Scouting
Soil testing & recommendations
Financing

We offer financing programs; please get in touch with the Agro Team for more details. Their contact info is below.

Information

For information about Co-op's Agro services, product catalogues, news & tips, please visit the Co-op Agro site.
We Are Growers

Co-op is about all of us – members, customers, employees and communities all working together. We are here to support one another. That's why we work hard to provide the products and services to help you grow, fuel, equip, feed and build your operation.
Get in Touch

For your Homestead Co-op Agro needs, contact:
Office: 204-637-3030

Nicole Blyth CCA-PP
Ag Manager
Phone: 204-871-4591 or Email: nicole.blyth@homestead.crs
Harper Kitching
Agronomist
Phone: 204-871-0542 or Email: harper.kitching@homestead.crs
Bailey Mcculloch
Ag Equipment Sales
Phone: 204-595-8238 or Email: agequipment@homestead.crs
Discover more: