Click & Collect - Food Store
Actions
Click & Collect - Food Store
August 9, 2021
Online Click & Collect
DELIVERY

is now available at our Portage AND Carman Food Stores!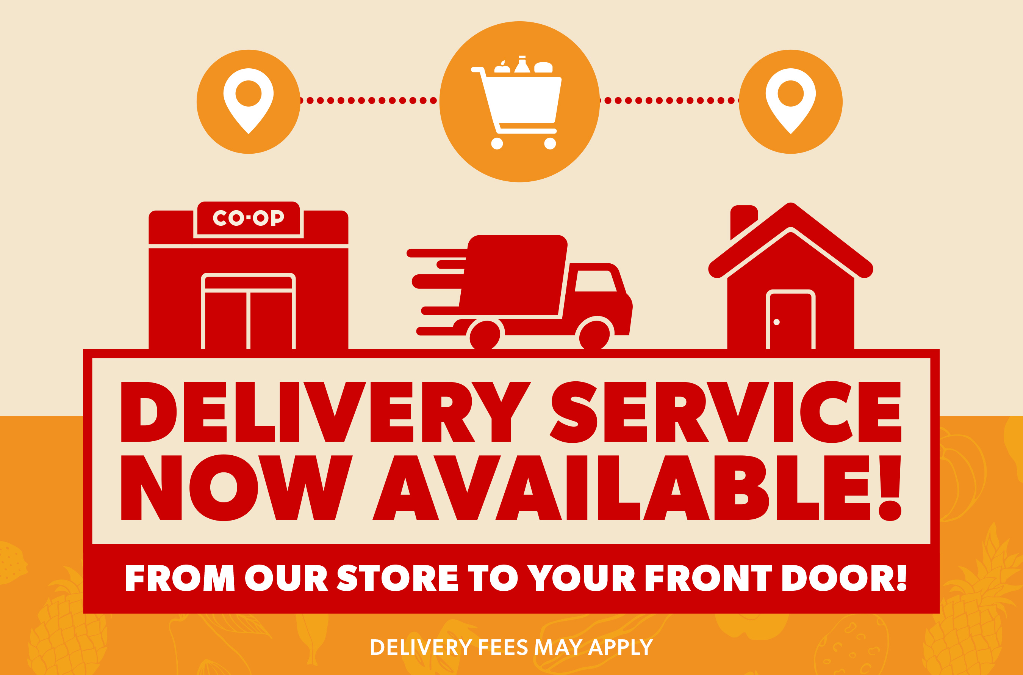 Shop from the comfort of your home and have your groceries delivered or pick them up at our Carman or Portage Food Stores. We'll bring your order to you, so you don't even have to leave your car! It's that easy.




Here's how it works:
🛒 Go to www.shop.crs, create an account and start filling your cart
🕐 Select a time to pick up, or choose DELIVERY, enter payment details and submit your order
🚗 Drive to the store, park in designated pick up spot and call the number on the sign or have your order delivered.
🛍 One of our friendly team members will bring your order to your car


*Click & Collect is only available at our Carman & Portage Food Store. More Homestead Co-op locations will be added at a later date.
If you are wanting to place a grocery order online at one of our La Salle or Treherne locations, please CLICK HERE to fill out our online grocery form.

Discover more: