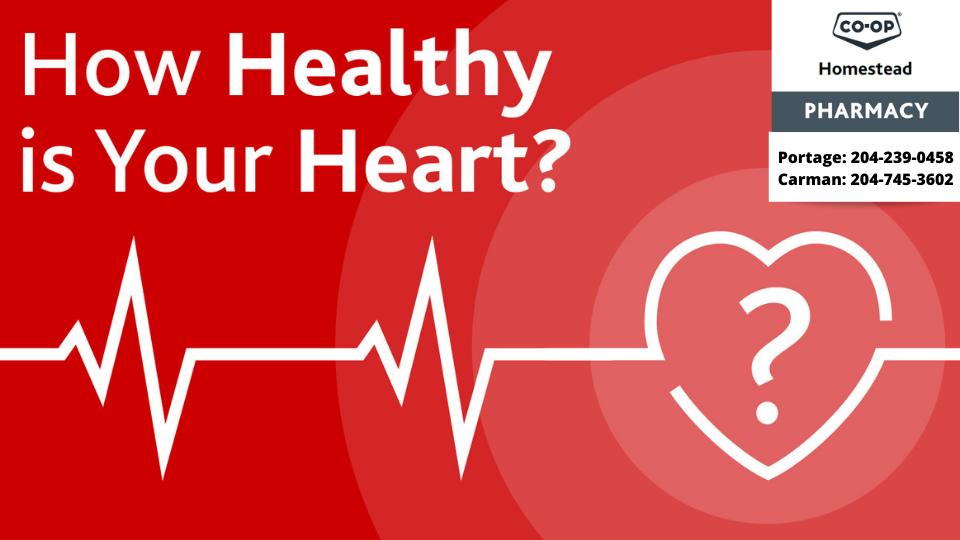 Your Local Pharmacy
February 16, 2021
Your local pharmacy

At Homestead Co-op, we care about your health. We have two pharmacy locations in our Portage and Carman Food Stores. Visit our pharmacies where our knowledgeable, caring pharmacy teams will cover everything you need to know about your medications and wellness products. Stop in or give us a call!

Portage Pharmacy: 204-239-0458
Carman Pharmacy: 204-745-3602

February is Heart Health Month

Around one in 12 Canadians over 20 lives with heart disease. It's the second most common cause of death in Canada. However, there are ways for you to lower your risk. There are many types of heart disease, which is a group of conditions that affect the structure and functions of the heart. Ask our Homestead Co-op Pharmacists what you can do to lower your risk for heart disease.

Benefits of being a member

Homestead Co-op members can earn equity and cash back with their prescription purchases. Our pharmacy team members can have you transferred over quickly and easily.
Some of the services we offer include:
Free prescription deliveries (within Portage or Carman city limits)
Flu shots
Medication reviews
Injections
Smoking cessation counselling
Medication disposal
Prescription delivery
Minor ailments assessments

Prescription Refills

Refills at our Portage or Carman pharmacies are quick and easy. Simply visit our online refill site and click "Quick Refill" to order by Rx# and phone number with no login required. To fill in your online profile, visit or call our pharmacy staff and they will provide you with an ID and pin. You can also call or text us at:

Prescription Refills: 1-844-999-2445

Making the Switch
Want to make the switch over to us? Speak with one of our pharmacy team members and they can have your information sent to us.
Follow us on social!
Keep checking our Facebook, Instagram or Twitter pages for more information on our pharmacy services and sales. #HomesteadCoopPharmacy