STARS Foundation receives Volunteer Program donation
Actions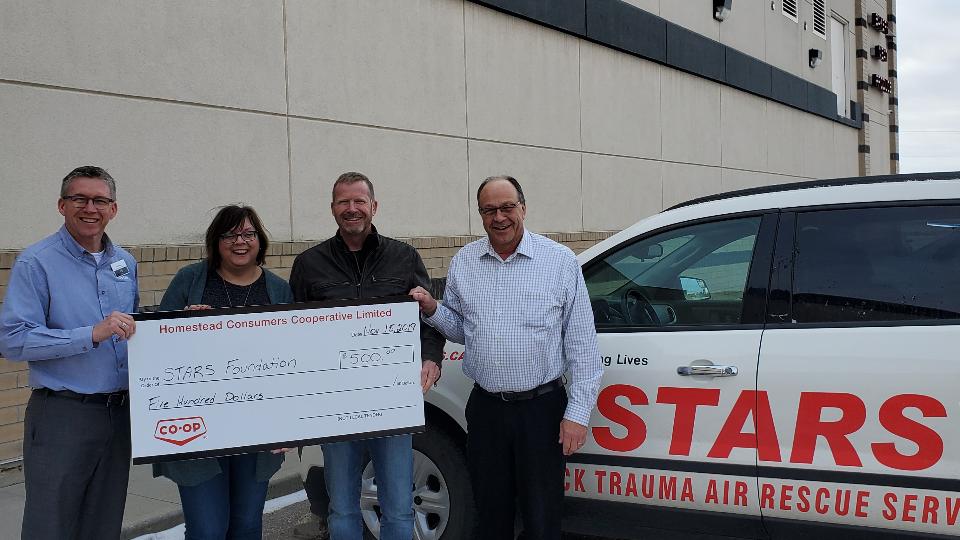 STARS Foundation receives Volunteer Program donation
December 4, 2019
Congratulations to our newest Homestead Co-op Volunteer Program winner, Ray Phillips! He has chosen the STARS Foundation as the recipient of the Q3 $500.00 donation.
Every 3 months, the Co-op chooses a volunteer to pick a local charity to make a $500.00 donation to.
A big thank-you to all of our Co-op volunteers who donate their time to local organizations!