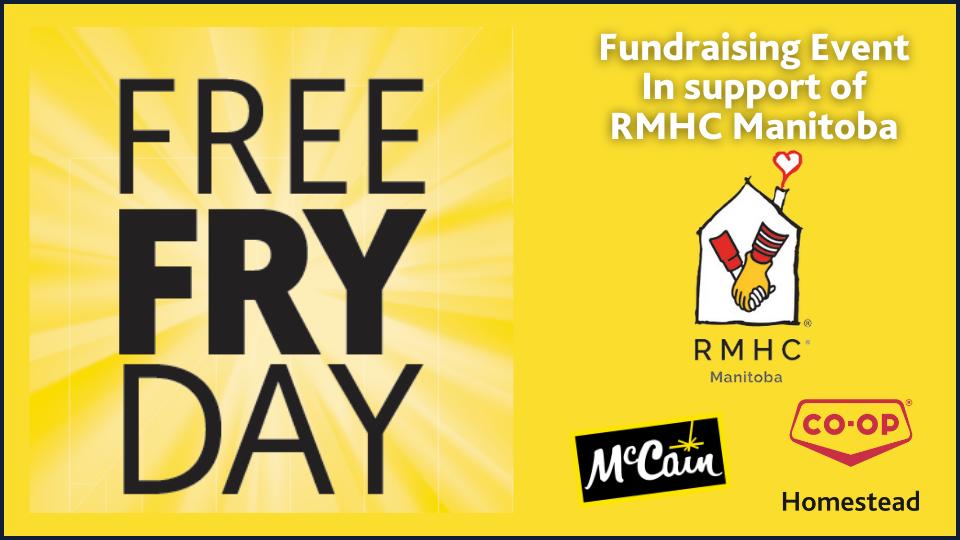 Free Fry Day 2023
July 3, 2023
Thursday is now FRY-DAY!
...FREE FRY DAY that is!
We were so happy to once again partner with McCain for this year's Free Fry Day in Portage la Prairie, Manitoba for the third year in a row! on Thursday July 6th, we handed FREE McCain French fries and hashbrown patties and Co-op Ketchup with the opportunity to donate to Ronald McDonald House Charities (RMHC) Manitoba to help families of sick children from right here in Portage la Prairie! We also handed out ballots to those who received the free items to enter to win a BBQ from Homestead Co-op worth a total of $500! Drop off your ballots at our Portage Food Store until Sunday July 16th. The draw will be held on Monday July 17th.
Some Numbers!

In 2021, we gave out wedges and hashbrown patties – 638 cases or 16,980 lbs.
In 2022, we did fries and hashbrown patties 736 cases or 22,490 lbs and 75 cases or 900 bottles of Co-op Ketchup.
In 2023, we did fries and hashbrown patties 736 cases or 22,490 lbs and almost 1,800 bottles of Co-op Ketchup.
In partnership with McCain Canada, we have given out a grand total of 61,960 lbs of McCain fries and hashbrown patties in the last 3 years and almost 2,700 bottles of Co-op Ketchup since 2022.
Money Raised for Ronald McDonald House Charities Manitoba

For dollar amounts, we collected:
2021 - $12,367.40
2022 - $8,938.80
2023 - $10,682.20
Grand total: $31,988.40
The Impact for RMHC Manitoba

Regarding the impact of the new RMHC Manitoba House since opening in Winnipeg (from Sept. 26 to July 5, 2023):

Families Served: 386
Nights of Accommodation: 7,211
Occupancy Rate: 70%
Out of Pocket Savings - $1,824,383.00
Meals served from Sept. 26 to July 1, 2023:

Breakfast: 11,570
Lunch: 40
Dinner: 5,149
Total Meals Served: 16,759
Thanks again for your help supporting the new RMHC House in Winnipeg who in turn are helping serve families in need across Manitoba!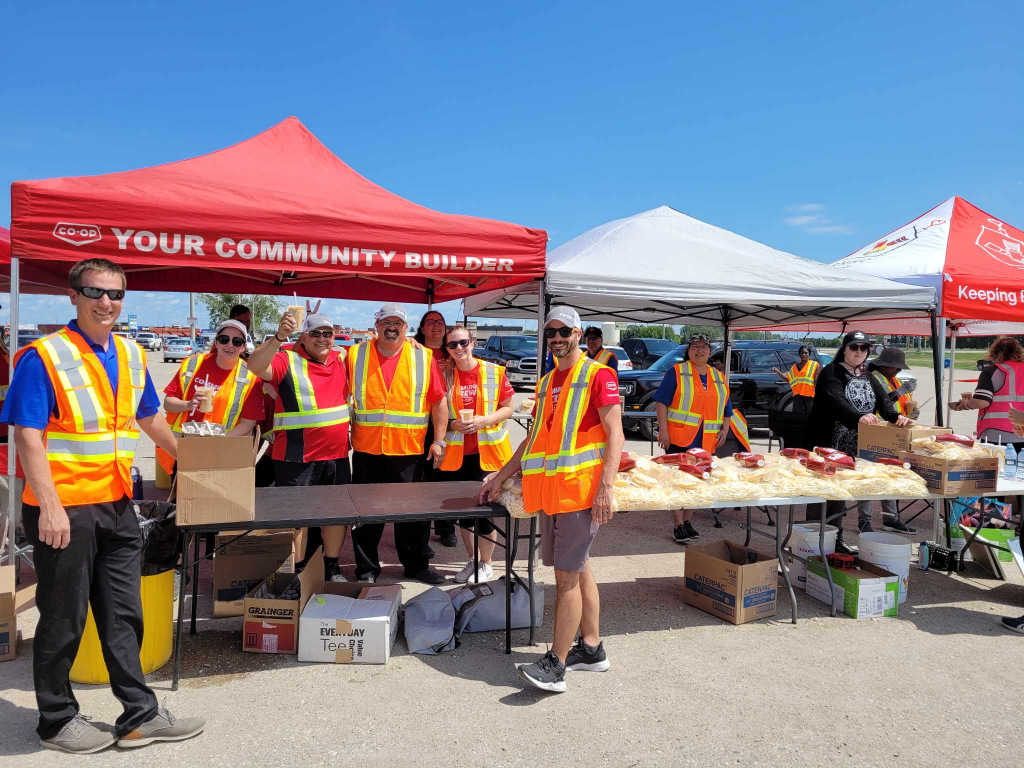 RMHC Keeping Families Close
RMHC Manitoba serves over 2000 families annually. When a child is seriously sick or injured, many families must leave their home, their communities and their support system in order to get the specialized care their child needs. RMHC Manitoba is now building a new Ronald McDonald House to help more families with sick or injured children than ever before. Be part of something special. Help plant the seeds of a legacy that will grow in our community for generations to come.
About McCain Foods (Canada)
McCain Foods (Canada) is the Canadian division of McCain Foods Limited, an international leader in the frozen food industry. McCain Foods is the world's largest manufacturer of frozen French fries, and produces other quality products such as potato specialties, appetizers, vegetables, and desserts that can be found in restaurants and retail stores in more than 160 countries around the world. In Canada, the company has eight production facilities with approximately 2,400 employees and, in addition to its famous French fries and potato specialties, makes frozen desserts, snacks and appetizers.
Discover more: