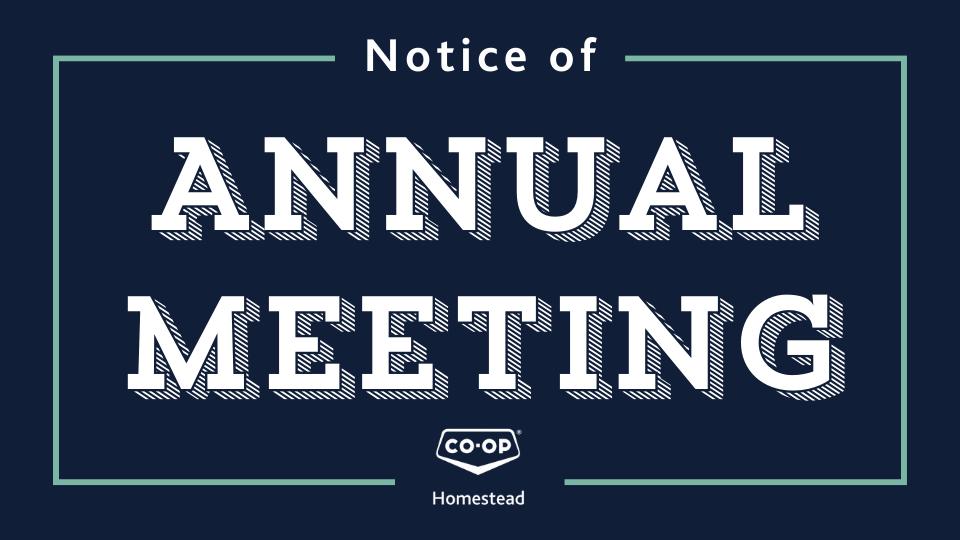 AGM 2023
April 10, 2023
Thank you to all of our members that joined us virtually on Thursday, May 11th, 2023 at 7:00 p.m.
The Annual General Meeting is one of the key ways members can participate in the democracy of Homestead Co-op. We encouraged all members to attend and participate.
Agenda Items:
• Annual report of the Board & Management to the membership
• Presentation of the audited financial statements
• Appointment of auditors
• Election of Directors
• Bylaw Amendment: Bylaw Change Proposal- 3.19: Remuneration
For details on the Bylaw Change Proposal, please click the first attachment below.
2023 Annual Report

To see our 2023 Annual Report, please click on the second attachment below.

Discover more: