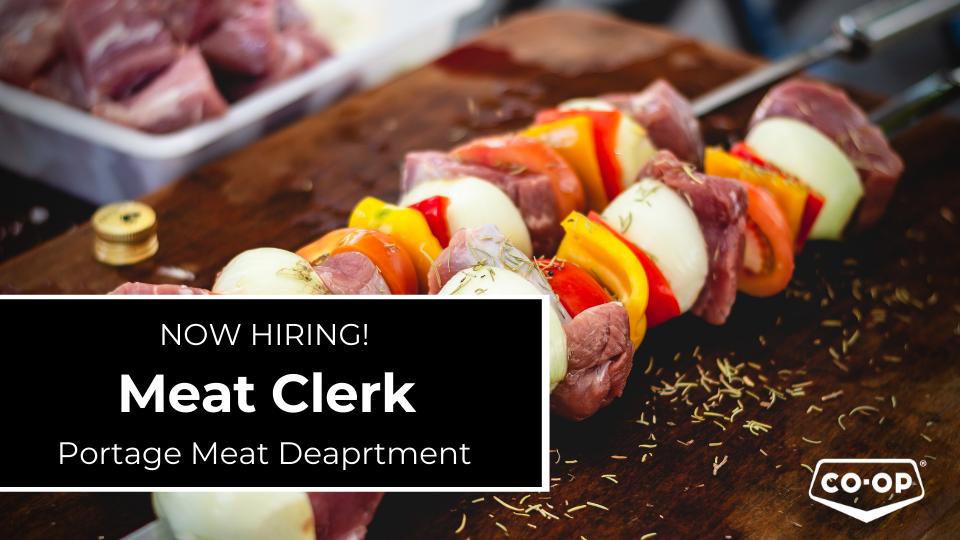 Meat Clerk - Portage
Portage Meat Department
Description:
Meat Clerk — Portage Food Store
Part-Time x 2
Deadline for applications June 5, 2020
Description:
Homestead Co-op is hiring two part-time Meat Clerks at our Portage Food Store location.
Who we are:
Co-op does business differently. As a co-operative, we believe in working together to serve Western Canada, delivering profits back to our communities and investing in sustainable growth. To learn more about who we are and how you can help bring our brand to life, visit us at www.homesteadco-op.crs
What you'll do:
Reporting to the Meat Manager your duties will include, but are not limited to; merchandising, quality control, packaging, housekeeping and inventory control.
Who you are:
You are looking for a career in Retail and:
- You have excellent customer service skills, communication skills and the ability to problem solve.
- You are highly motivated.
- You possess strong interpersonal skills.
- Must be able to work a variety of shifts including evenings and weekends.
- You're honest and trustworthy, are results-orientated and strive to be the best in what you do.
Our Team Members receive competitive salaries (above minimum wage), a comprehensive benefits package and an employer matched pension plan. We encourage our Team Members to take advantage of learning opportunities, to grow and develop and to foster a culture of teamwork and innovation.
At Co-op, we embrace diversity and inclusion, and we're working to create a workplace that is as diverse as the communities we serve.
Send resume to:
Tammy Hammersley
Homestead Co-op
PO Box 70
Portage la Prairie, MB. R1N 3B3
Fax # 204-856-2152
tammy.hammersley@homestead.crs
We thank all candidates for their interest; however, only those selected to continue in the recruitment process will be contacted.
Application Deadline:
June 5, 2020