Homestead Co-op Donates $5k+ for Fuel Good Day 2020
Actions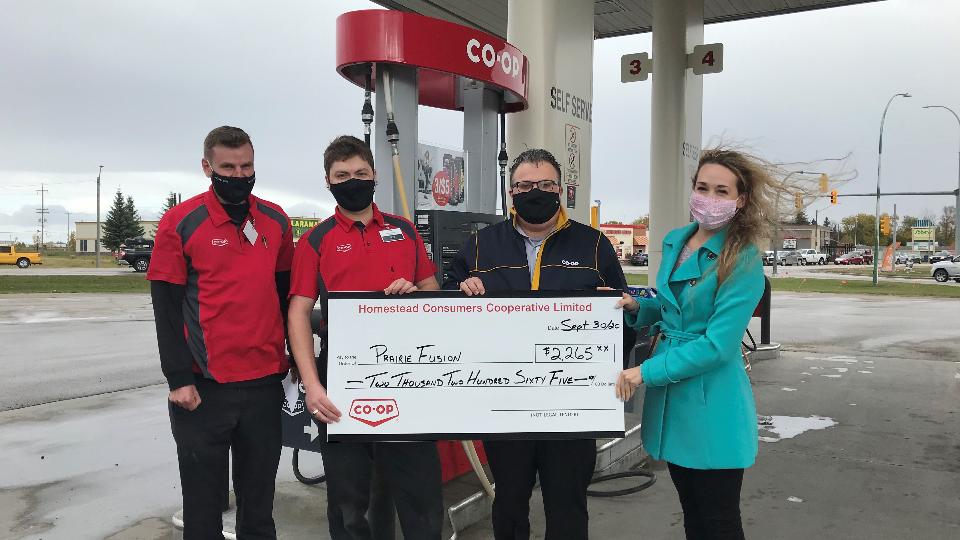 Homestead Co-op Donates $5k+ for Fuel Good Day 2020
October 30, 2020
Fuel Good Day 2020
Thanks to your support, Homestead Co-op donated $2,565 each to both Carman's TLC Childcare Centre and Portage la Prairie's Prairie Fusion Arts & Entertainment for a total of $5,130 as part of Fuel Good Day on September 15th, 2020. During the day, 5 cents from every litre of gasoline and diesel you purchased at Homestead Co-op Gas Bars were donated to the organization.
A word from our General Manager

"As a locally owned and operated business, we're proud to give back and get behind local initiatives that are working to address the needs of our community," said Kevin Dales, General Manager of Homestead Co-op.

"Thank you to our members and customers for the support you've shown during Fuel Good Day. In these unprecedented times, it's amazing to see what we can accomplish when we all work together."
Donations went to two local charities

TLC Centre Inc. is a 34 space non-profit licensed child care facility located within the Town of Carman serving families within Carman and its surrounding communities, with a focus on providing quality care and age appropriate programming in an environment that promotes growth, learning, personal development and fun. Their donation funds will go towards a new background playground.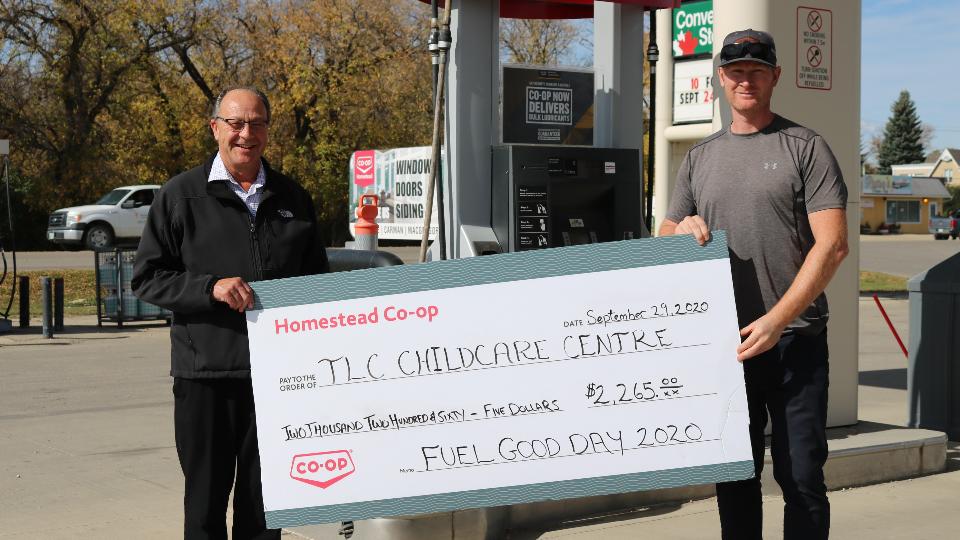 Prairie Fusion Arts & Entertainment is an artistic hub for Portage la Prairie and the surrounding community. They provide an inclusive environment where all people can experience, learn, create, and celebrate the arts. Their donation funds will go towards a new digital piano for use in several of Prairie Fusion's programs.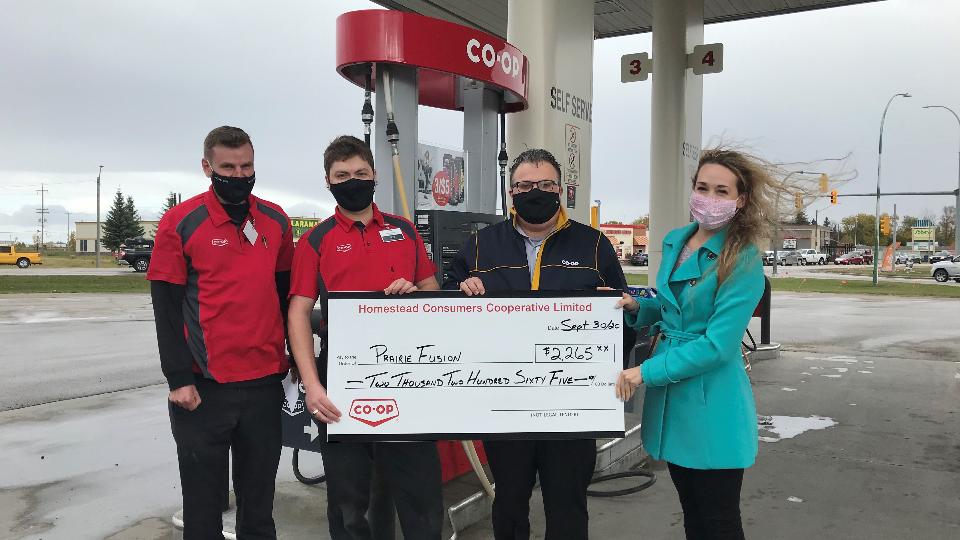 Fuel Good Day across Canada

This year's event was a resounding success raising more than $566,000 for local charities and non-profit organizations across Western Canada. With the challenges facing many individuals and organizations this year, the efforts by our Co-op members and customers to support this year's Fuel Good Day are even more significant.

Discover more: