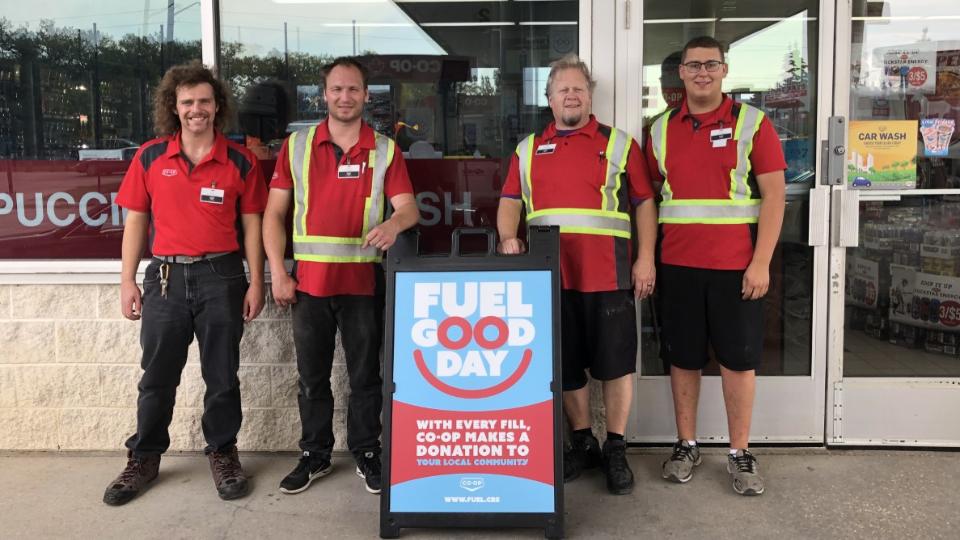 FUEL GOOD DAY 2019
August 26, 2019
Fuel Good Day is back for its third year!⛽
Fuel Good Day is on September 17th 2019, so make sure to fuel up at any one of Homestead Co-op's five gas bars to support local your local community.
Homestead Co-op will donate 10₵ per litre sold on Fuel Good Day to our 2019 recipients Tupper Street Family Resource Centre, Sprucedale Industries, and Special Olympics Central Region.

Homestead Co-op's participating locations include Portage Marketplace Gas Bar; Portage River Road Gas Bar; Carman Gas Bar; Austin Gas Bar; and MacGregor Gas Bar.
Tupper Street Family Resource Centre encourages families to make healthy choices by sharing knowledge, support and resources in a safe and welcoming environment. The centre offers a multitude of programs, counselling, parent education programs, nutrition programs, youth development programs, drop-in centre, clothing depot and a health start meal program.

Sprucedale Industries is a non-profit organization that provides day programs for individuals with mental and physical challenges. These programs are used to operate a recycling program for the local municipality, provide lawn and yard care for private and community properties as well as operate a green house in the spring..
Special Olympics Manitoba Central Region is an organization dedicated to enriching the lives of people with an intellectual disability through involvement in sport. The organization provides access to appropriate equipment and training venues which affords the individuals the opportunity to compete locally, nationally and world wide.

Discover more: