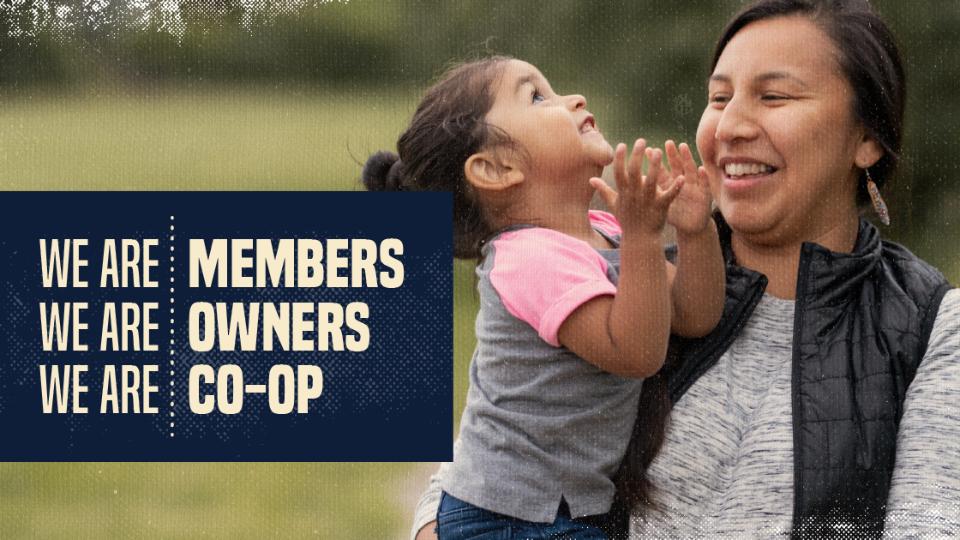 Equity Days
December 1, 2021
Giving Back

It pays to be a member of Homestead Co-op. This year, based on your 2020 purchases, we are giving over $2.8 million back to our members! Check your mailbox -- equity cheques will be mailed out the first full week of December. Due to COVID-19 restrictions, all cheques must be mailed to avoid unnecessary exposure for our members and team. This year we are asking our members to deposit their cheques at your financial institution; cheques will not be cashed at any of our locations.

We Are Co-op

We thank you, our members, for your continued support. As you may know, Portage and Homestead Co-op amalgamated in February 2019. We are a retail co-operative that has proudly served Southern Manitoba for more than 90 years. Today, Homestead Co-op serves more than 19,000 members — and many more customers — in Austin, Carman, La Salle, MacGregor, Oakville, Portage la Prairie & Treherne, where we operate 17 locations. In 2020, we contributed over $100,000 to community organizations and initiatives.

Equity FAQs

What is cash back and equity?

Local Co-ops share any profits realized in a year with their members. The Board of Directors approves an amount, which is returned to members as a percentage of their yearly purchases. Members will receive a portion of this in cash (amount must exceed $10) and the rest will be deposited into an equity savings account that grows over time.

The cash portion is paid out to you each year.

Equity is normally paid out:
• To Estates
• When member(s) have moved away from the trading area or
• Age as specified by our Bylaws (70)
Is my cash refund taxable?

A tax of 15% is withheld from refunds exceeding $100.
If your purchases are for personal use they are not taxable and you can claim back this amount as pre-paid income tax by using box 22 of your T4A and including this amount on line 437 of your income tax return.

If your purchases are for business purposes the amount of your refund can be included as part of your income tax calculation.
Why didn't I get a cheque?

The cash repayment is based on your equity earned in previous years, as well as the current year's allocations. A cheque is only issued when a member's equity is more than $10, with a minimum cheque amount of $10.

What happens to a cheque if it is not received and deposited by the member?

Any cheques not deposited by the member go stale after 6 months. This amount is reversed back into your equity before the end of the fiscal year. When calculating future repayments, this amount will be included in your equity.

Equity Statement Explained

For a detailed example of a Homestead Co-op Equity Statement, please see the attachment link below.

Get in Touch

Do you have a question we have not answered or need to let us know of an address change?
Feel free to contact us at 431-304-6900 or brenna.stratford@homestead.crs.

We are members. We are owners. We are Co-op. And we are looking forward to serving you again in 2022.
Discover more: